Vi fortsetter feiringen av 5 års dagen vår her hos Copic Marker Norge!
I dag, 15. september, er det 5 år siden vi startet denne bloggen!
Vi feirer og jubilerer i hele september både her på bloggen og i Facebookgruppen vår Copic Norge, godt hjulpet av våre fantastiske sponsorer!
Pleas join us in celebrating the 5 year anniversary of the Copic Marker Norge blog!
We are celebrating all month long with lots of fabolous prizes both here on the blog and in our Facebook group
Copic Norge
.
We hope you will join our blog hop for a chance to win some awesome prizes!
Håper du blir med oss på bursdagsbloghoppen vår!
Den heldige vinneren av blogghoppen får...
One lucky winner will receive...
En Copic Marker Storage bag (uten tusjer).
A copic Marker Storage bag (without the copic markers)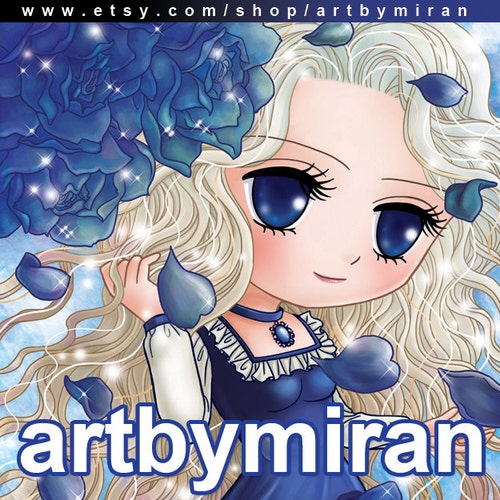 Vi trekker i tillegg en vinner som får 3 valgfrie digistempler fra
Art By Miran
.
We will
also
draw one winner of 3 digis of your choice from
Art By Miran
.
Og vi trekker en vinner som får en valgfri ebok med fargeleggingstutorials fra
Make it Crafty
.
One winner will receive an ebook Coloring Tutorials from Make it Crafty.
And one lucky winner will receive two digis from
Wee Stamps
.
****
DT-medlemmene trekker også premier på sine blogger blant de som har fullført blogghoppen.
The DT members also have prizes on their blogs.
****
For å vinne denne flotte premien må du:
To win you have to follow these steps:
1. Være eller bli følger av CopicMarkerNorges blogg.
1. Be or become a follower of the Copic Marker Norge Blog.
2. Kopiere bildet av hovedpremien og legge den inn i din sidebar med link til CMN
2. Put a picture of the main prize in your sidebar with link to the main blog.
3. Besøke bloggene til alle i designteamet og legg igjen en kommentar, rekkefølgen finner du under her.
3.
Stop by all the DT blogs and leave a comment.
4. Gå tilbake til CMN-bloggen og legge igjen en kommentar på blogghoppinnlegget
4. Return to the main blog and add a comment on this post.
Deadline/

FRIST 25.9. kl. 21.00
Vinneren publiseres 30.9.16/
Winner is published on september 30th.
Så nå er det bare å sette i gang å hoppe... første stopp er altså hos:
Happy hopping copic friends! First stop is: